*

Follow "ZUMBLETV" on Youtube
*Listen to the "Zumble Podcast Network" on Spotify and Apple Podcasts
*

'Varnel' – Corporate America is a Joke – OUT NOW!
*

Zumble Relaunches CardsForTheCulture.com
*

We Are a 100% Black Owned Business
For 30 years, Mary J. Blige has paid her dues to earn the title of Queen of Hip Hop Soul....
BET recently announced the new series The Encore which unites...
ZumbeTV Presents: HEIGHT (SHORT FILM) OFFICIAL TRAILER
From football player to doting father to actor, there isn't anything Anthony Alabi can't tackle. There's something about him that...
"JAY MORRIS CHESTDIGGS" | EPISODE #22
90's R&B University | Episode #10 | Happy Holidays!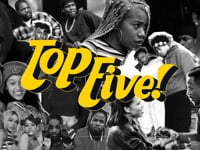 ZumbleTV! Presents: Top 5
02:58
How Much Do You Love The 90's??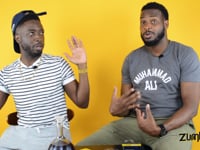 ZumbleTV! Presents: Truth or Trivia | Episode 1
06:22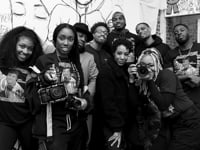 90's R&B Karaoke Documentary
10:39
90's R&B Karaoke: The Last Show
35:09
90's TV. 90's MUSIC. 90's MOVIES.
Intro is one of the most underrated groups of the 90s. When you think of...
90's R&B Karaoke Concerts
Cover Story | Over this past weekend, the very first 90's R&B Karaoke live stream event was held in Atlanta. It...
PLAY(LIST)
COVER STORY | Tired of the same ol' Thriller year after year? It's time to add a little Rhythm &...
The Zumble Game
Show Network