The quarantine for some businesses has been a blessing to a certain extent. For us, it is probably the best thing that could have happened over the last 3-4 months. The quarantine forced me to take a step back and recalibrate. Before we were forced to shut down our events and halt travel, I was on the move, nonstop. Not only did the quarantine spark the game show, we saw a huge increase in sales and interactions.
I remember March 20th, around 5:30 PM, my brother calls me and his exact words were,
"You need to do an Instagram Live Game Show."
Now, at first, I was apprehensive about it because I hate people just watching me. I knew it was going to take me completely out of my comfort zone. I had tons of questions like, "Will people watch?", "Will I look stupid?", etc. But then I realized, I'm Jason M. Gray (the M stands for…). So after the call, I whipped up a quick flyer and tossed it on my Instagram. To my surprise, we got over a thousand likes on it and tons of engagement. People were willing and ready to come to play trivia games on Instagram. Honestly, it was the best thing we could've possibly done during this time of uncertainty. This was around peak COVID-19, when everybody was at a standstill, searching for something to entertain them.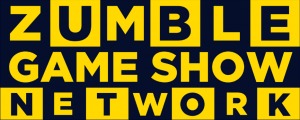 With the success of our Instagram Live Game Shows, we decided to create our own live game show network and call it, 'The Zumble Game Show Network'. I remember when I first started creating and developing trivia games I told myself I wanted to host a game show for a network. But, if it's one thing about me, I don't wait for anybody to give me an opportunity — I create my own. So far our game shows include Martin Trivia, 90's R&B Trivia, Love Jones Connection, and Cultural IQ. 
Sign up to be a contestant on our next live game show here.
Leave a comment