REVIEW | "Don't talk, just listen." Those are the first 4 words from Jodeci's debut album, "Forever My Lady". That's exactly what you need to do while I explain why "Forever My Lady" is a classic album. Believe me, when I tell you, there's a large group of people out there that feel like this album is overrated. I'm going to keep it absolutely real with y'all, I used to call the album overrated.
First off, COVID, COVID-19, EFF YOU! It's July 31st, my high-top fade looks like Gumby's head and the part in my fade looks like a kid scribbled it. Ever since you slithered into my life, my world has been jam-packed with nothing but agony and defeat. Okay, I'm exaggerating but you get my point.
Now let's get to this "Forever My Lady" album. Up until about 2 weeks ago, I thought "Forever My Lady" was overrated. Honestly, I can see why people would think so. It kind of seems as if Jodeci hit us with the bait and switch. "Stay", "Come & Talk to Me", "Forever My Lady" and "I'm Still Waiting" are great songs but after that, "Gotta Love" was the only other song on the album worth listening to. I guess if we're keeping it a buck, "U and I" isn't that bad. I judge R&B songs based on if I would add it to my 'Secks Playlist' and "U and I" recently made the list.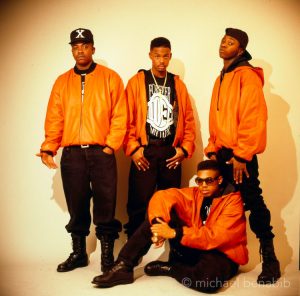 As I was prepping for my "In Living Culture Podcast" (shameless plug), I tossed me on a silk robe, poured me a glass of that "Early Autumn Pomegranate" wine and ran me a bubble bath with dishwashing detergent to create the most elegant suds (I DID NOT get in the tub though)  to get myself in a mood to listen to some ballads. But after about the first 5 songs (roughly 20 minutes), I realized Jodeci had done a triple tuck somersault right into their New Jack Swing bag. Now I will admit they stumbled on their landing, but it was enough for me to give them a 4 outta 5 rating.
As I've gotten older, my ear has developed to understand albums and I know exactly what they were trying to do. See, back in 1991, New Jack Swing was the popular genre. I always wondered why Jodeci never stuck with just ballads or what we call "90's R&B". "Gotta Love" which is a New Jack Swing track was the first single from the "Forever My Lady" album and it makes absolute sense now. They had to make music that was current to the time, and they did. To me, the B side of the "Forever My Lady" album is more like a soundtrack to a mid-budget 90's movie like "Strictly Business." I could absolutely see Waymon Tinsdale and Natalie bumping and grinding to "My Phone" and "Gotta Love" in the club. Oh, did I mention that Jodeci was in "Strictly Business" and their song "X's We Share"?  Now that I think about it, "My Phone," "Gotta Love" and "X's We Share" should have been bigger songs but they were overshadowed by the first 5 singles. Jodeci should have just turned this album into a double-disc R&B album. That would have been groundbreaking in 1991. But you know the saying, "hindsight is always 20/20."  So next time you listen to the 2nd half of the "Forever My Lady" album, envision your favorite party scenes in a 90's movie and apply those songs and it'll make so much sense.
Please don't take this overly serious. I'm not a writer lol. I'm just having fun. More reviews to come soon!
-Jason G. (@hellozumble)
Leave a comment