It has been 26 years since A Low Down Dirty Shame as been released. A true cult classic, this film tells the story of a private detective who is working on a case involving an ex-lover and a drug lord whom he supposedly killed a few years prior. When he finds out that not only is his ex-lover back in town, but the man responsible for the destruction of his career as a cop is alive, he will stop at nothing to bring him down. Starring Keenen Ivory Wayans, Jada Pinkett Smith, Charles S. Dutton, and Salli Richardson-Whitfield, and the late Corwin Hawkins, this film is sure to keep you entertained with lots of action and enough laughter to bring tears to your eyes.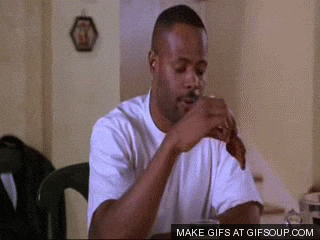 Written and directed by Keenen Ivory Wayans, A Low Down Dirty Shame is one of those movies that you can watch over and over again and it will never get old. It has so many iconic scenes and quotable lines. Who can forget when Peaches (Pinkett Smith) was watching the soap opera and ended up meeting the star Chad in real life. When she screamed his name them punched him in the face I was done. Or how about the scene where Shame (Wayans) had to sing James Brown to the Rottweilers so they wouldn't rip him to shreds, but poor Luis didn't have that same luck. I'd have to say my absolute favorite scene in the movie hands down are the ones with Wayman Harrington (Hawkins). From the moment he got on screen in he stole the show. He was truly the breakout star of the film. The scene where Shame is sleeping in the bed and that wig comes off takes me to my knees every time. Or when they are in the kitchen and he does that infamous head turn from the stove. Whewwwww!!! I have tears in my eyes just thinking about it. Even in the club scene, when he is dancing then the club gets shot up, his fake death scene is iconic when the red wine spills on his shirt. Unfortunately, Corwin Hawkins passed before the movie was released. His scenes will always be the greatest part of that film.
I'm rating this movie a 5 on the Zumble scale. A Cultural Classic! The laughs alone will leave you loving every minute of this film. It does not disappoint!
Leave a comment