Sing with me y'all:
"I don't know what it is that you've done me

But it's caused me to act in such a crazy way

Whatever it is that you do when you do what you're doing

It's a feeling that I want to say

Cause my heart starts beating triple time

With thoughts of loving you on my mind." – SWV x Weak
Those are the exact lyrics that start doing acrobatic flips in my mind every time I think about the fact that we were supposed to have a 90's R&B Karaoke Concert at The Barclays Center in Brooklyn, NY on May 24th. Do y'all realize that's an NBA arena? The same area that had the Bigen from Lebron's hairline dripping on the court? The same arena that I saw the sweat boiling through Jay-Z's NY fitted cap on Tidal? My heart is still broken from this missed opportunity because of the COVID-19. There isn't enough Disaster Relief funding that can rectify this situation. We started this from such humble beginnings. Our first event had about 60 people there. Honestly, most people would have given up after that, but it was enough for me to realize that this was going to be something special.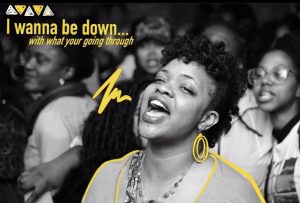 For every business, there is always that ONE opportunity that can swing its trajectory. For 90's R&B Karaoke, The Barclay's Center event was going to do just that. As soon as we are able to hit the road again, 90's R&B Karaoke is going to come back bigger and better than ever. Don't believe me? Just watch!
If you haven't experienced our 90's R&B Karaoke Concerts, please visit 90srnbkaraoke.com and sign up for our email list. We will send you an email when we come to your city or you can just travel to our first event lol.
Leave a comment